Van – Compactness and agility
Standard equipment extras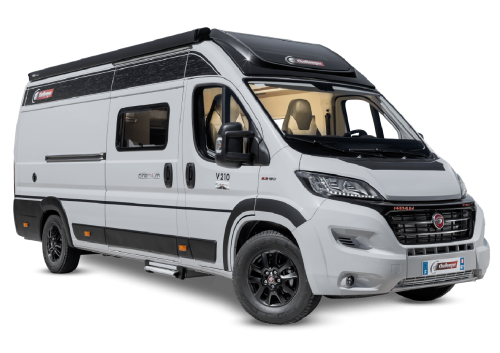 Our main bedding comes with a sturdy slatted base as a standard feature for greater comfort and ventilation.
All our rear beds can be raised for easy access to storage areas. Every little nook and cranny is used for storage.
The foam in our cushions is specially designed to provide firm comfort for seating.
Each passenger seat has a reading lamp in the Exclusive version.
Stove equipped with two gas burners. A protective glass cover is available in the Exclusive version. When open, the cover protects walls from cooking splatters; when closed, it becomes a work area.
Drawers with latches for road travel
Refrigerator in upper position
With storage above (except for V114S and Start Edition).
Our vans are equipped with an outside attachment for the table.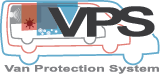 All Challenger Sport Edition vans benefit from the new VPS (Van Protection System) insulation.
The van is fully covered with polyester fiber insulation that fits perfectly to the metal structure.
better insulation (heating/cooling),
suppression of thermal bridges,
better heat distribution,
reduced energy consumption,
better phonic insulation.
The Fiat chassis, an essential element for high-quality travel
Fiat is still THE reference brand on the motorhome market, and the reliability of the Ducato is well established.
The Fiat equipment chosen by Challenger has everything you need to broaden your horizons with optimal comfort and full safety.
Airbag for the driver,
braking assistance (ABS): an anti-lock system that keeps wheels from blocking when brakes are applied intensively,
anti-slipping (ASR): a system that regulates acceleration to keep the driving wheels from losing traction,
six-speed gearbox

Very comfortable "Captain's chair" seats: these new Fiat seats have a built-in headrest, a wider back, better lateral support, two armrests and a seated position that's more comfortable than ever. They pivot 180°. After pivoting, the seats can be slid forward to bring them close to the eating area. They are height- and angle-adjustable as a standard feature.

Cab radio pre-equipment, with four loudspeakers (optional on the Start version),
electrically controlled windows,
central bottle-carrier console with a cell phone compartment.

Central locking of cab doors.
Hubcaps on wheels, tyre repair kit.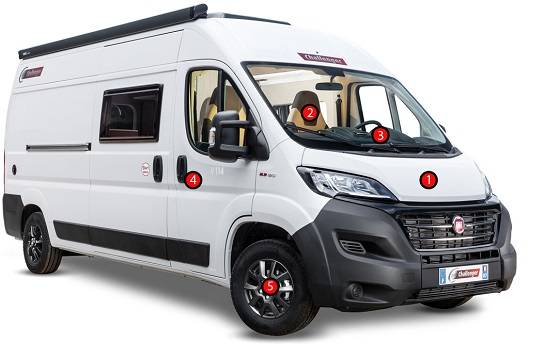 100% LED lighting on the inside
Ten-fold energy savings, thirty times longer-lasting, lighting yield and recyclable technology.
Night lighting is designed for a cozy atmosphere and for your safety with built-in LEDs near the floor in the Exclusive version.
Whatever the version, all our vans have at least one 220 V/12 V TV-antenna outlet.
Easier access is not a minor detail; it's essential!
With an electric step plate, it's easier.
Just one key for the entire unit
You won't need a fistful of keys!
Just one key for the unit (main door and garage doors); just one key for the carrier.
The bathroom, kitchen and closet are easy to access both day and night at any time.
Heating can be used on the road
Our heating systems can be used while on the road with no constraints:
ideal for your passengers and also very useful for warming the unit before a stop (Road Edition).