Challenger, a top French brand
CHALLENGER was born and designed in the heart of the Rhône Valley vineyards
For nearly 35 years, CHALLENGER has built on recognized expertise to become a European leader in motorhomes.
The main production site at Tournon-sur-Rhône (Ardèche department) is one of Europe's largest, covering 200,000 square meters and counting over 700 employees in numerous trades.
We remain loyal to the approach we adopted when we began in 1985, with a strategy based on the right price: fully equipped motorhomes offering everything necessary to travel well at an affordable price. We are constantly searching for the optimal balance between price and equipment, where quality, safety and comfort are never optional.
At Challenger, quality and safety are never optional. Whatever the price of our overcabs or low profles, we never make concessions on the thickness of the foorboard or the roof: they are identical on all our models. Flooring is 63 mm and the roof is 54.5 mm, thicknesses rarely found on the motorhome market. Compare and you'll see!
Longevity: a token of confidence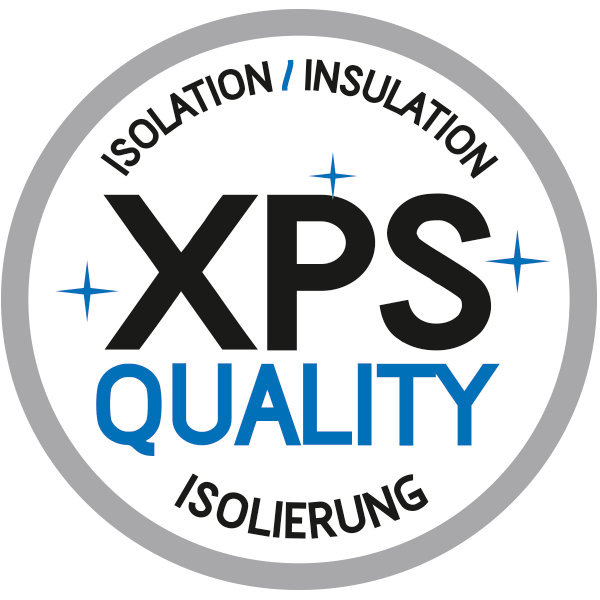 The longevity of our motorhomes is a token of confdence toward our customers. We make every effort to ensure thorough checking, even under extreme conditions like those for the full-scale test on the IVECO track at Markbronn, Germany. This track has different surfaces which represent everything a vehicle may encounter on the road, from a simple granular surfacing to potholes and other bumps and pits. Two of our technicians drove around the track 1,000 times (the equivalent of 100,000 km on a traditional road) and made thousands of readings to confrm the robustness of our motorhomes.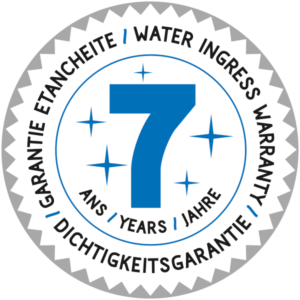 Al onze voertuigen hebben een garantie van 2 jaar op onderdelen en arbeidsloon. Bovendien zit er een garantie van 7 jaar op de waterdichtheid van uw camper (mits de jaarlijkse controle uitgevoerd wordt bij een van de dealers). Bovenop de zorgvuldig uitgekozen materialen testen we onze campers in een simulator waarin de gebruiksomstandigheden bij regen worden gesimuleerd om de waterdichtheid van de materialen grondig.
Polyester-Technologie für größere Haltbarkeit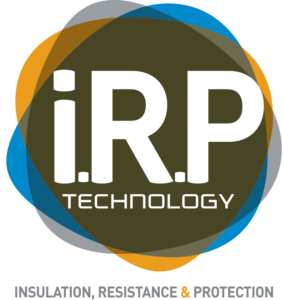 Since 2001, Challenger has used a polyester coating for the roofs and walls of all low profle, overcab and integral motorhomes. Polyester has undeniable advantages :
Resistance: it offers optimal resistance to impact, scratching, hydrocarbons and chemical products.
Easy upkeep: polyester is easy to clean and less expensive to repair than aluminum
Anti-hail: In addition to polyester walls, our roofs are made of reinforced polyester for better hail resistance.
A vast network of dealers
It's important to make the right choice when purchasing a motorhome, and the advice of a specialist is always welcome. Our dealer network is composed of recreational vehicle experts who are very familiar with all the details concerning our brand and our motorhomes. Their workshops are certifed on the basis of strict criteria to ensure effcient maintenance or repair of your motorhome.
With 170 dealers in Europe, Challenger offers one of the largest and most well-equipped networks in the industry. You'll fnd it easy to contact one of our representatives, either close to your home or on the road to your vacation destination!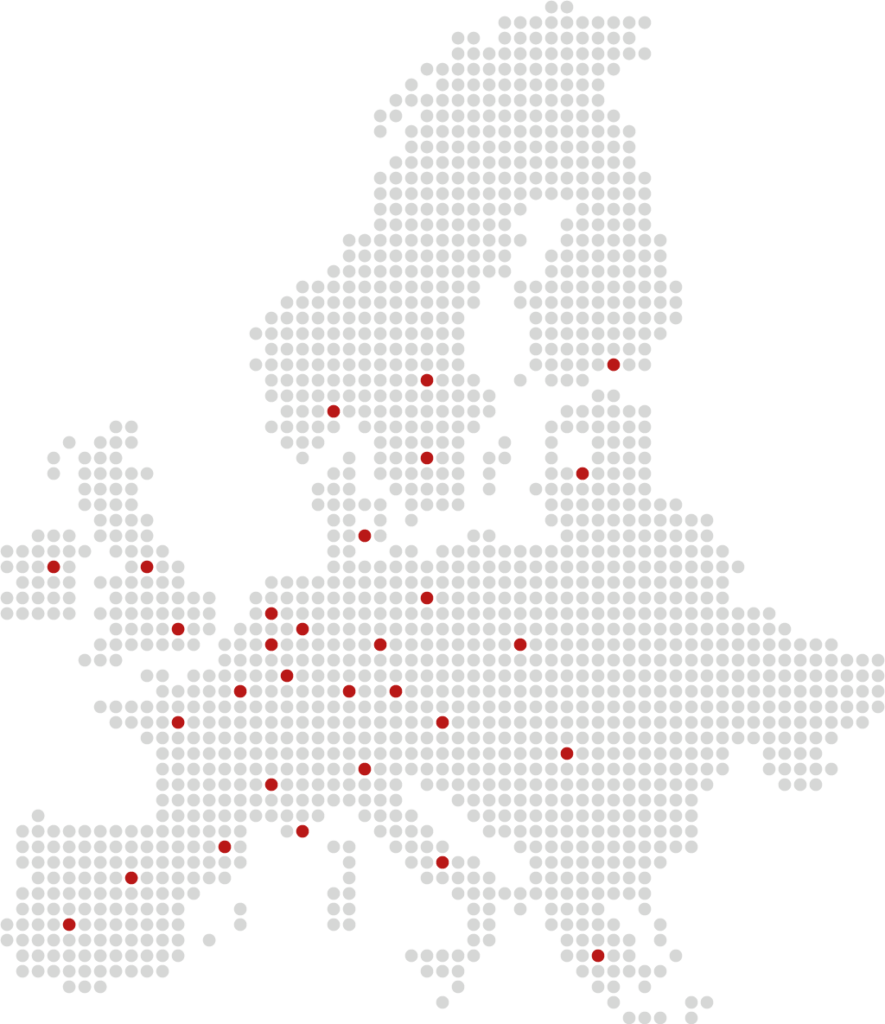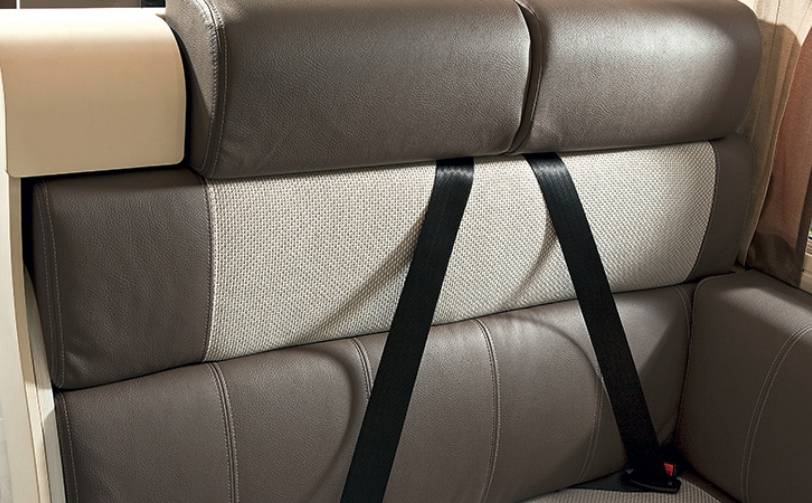 At Challenger, you don't have to pay more to protect your passenger: safety is not optional! This is why all our motorhomes are systematically equipped with an airbag (driver ), as well as a wider rear track (except for vans) for better road stability.
An unbeatable equipment-to-price ratio
It's easy to lower the price of a motorhome by simplifying equipment or services: just offer the equipment as an option. But that's not the way we do things! We aim to offer the best equipment- to-price ratio, and we can do this because of our expertise and our TRIGANO VDL purchasing power. Just compare!
For Challenger, it is essential to look for solutions which aim to improve roadholding and reduce turbulence.
This is the type of work which was done, for example, on the new SIRIUS integrals.
Several months of testing enabled a complete redesign of the front end to reconcile design and aerodynamics. The result: better air fow and lower fuel consumption!
Challenger carries out testing in a climatized room to obtain a quick appreciation of performance in an actual situation.
Under extreme conditions (when the temperature is -15°), the unit design ensures an even fow of warmth inside the vehicle.
In addition, vent location guarantees an optimal circulation of air within the unit.
For Challenger, comfort should be shared by everyone. We think it's obvious to offer passengers in the rear the same comfort as up front:
> They will never be cold because unit heating can always be used while traveling on the road.
> Our overcabs, low profles and integrals are also equipped with height-adjustable headrests for full passenger comfort.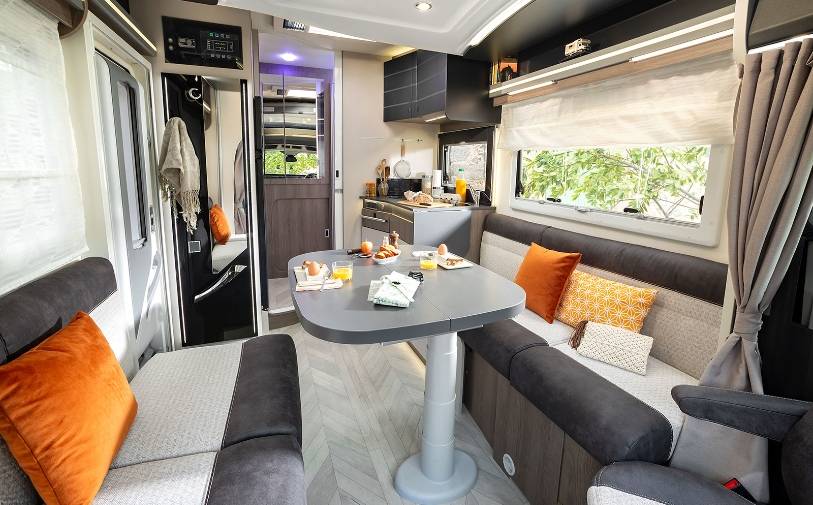 Challenger is a brand of motorhomes from Trigano VDL, a subsidiary of Trigano group, a market leader in the recreational vehicle sector.